District 9, EAMO serves the following counties: Crawford, Dent, Maries, Phelps, Pulaski and Texas, as well as parts of Camden and Iron Counties. 

Cabool meetings, although physically located in Texas County, are listed with WAMO, District 15 meetings: www.wamo-aa.org 
Alcoholics Anonymous has but one primary purpose: To stay sober and to help other alcoholics to achieve sobriety. 

Reprinted from the AA Grapevine, Inc., with permission of A.A. World Services 

This site has one primary purpose: To help alcoholics, living in or visiting this area of Missouri, to find a meeting.

P.O. Box 224

Rolla, MO. 65402

Answering Service:

(573) 364-5154

Welcome to District 9 Area 38-EAMO


If you think you might have a problem with alcohol, please join us at an OPEN MEETING. District 9 has 21 different AA groups, with 37 total  meetings, meeting at various times of the day, throughout the week.  

Please click on "Where to find a meeting."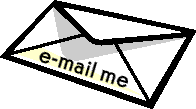 This site is not approved by, nor affiliated with aa.org. All contents are the responsibilty of District 9. If you note an error in content, or find  something objectionable, please contact the webmaster here.

The Steps of Alcoholics Anonymous:

1. We admitted we were powerless over alcohol - that our lives had become unmanageable.

2. Came to believe that a Power greater than ourselves could restore us to sanity.

3. Made a decision to turn our will and our lives over to the care of God as we   understood Him.

4. Made a searching and fearless moral inventory of ourselves.

5. Admitted to God, to ourselves, and to another human being the exact nature of    our wrongs.

6. Were entirely ready to have God remove all these defects of character.

7. Humbly asked Him to remove our shortcomings.

8. Made a list of all persons we had harmed, and became willing to make amends to them all.

9.  Made direct amends to such people wherever possible, except when to do so  would injure them or others.

10. Continued to take personal inventory and when we were wrong promptly 

admitted it.

11. Sought through prayer and meditation to improve our conscious contact with    God as we understood Him, praying only for knowledge of His will for us and the power to carry that out.

12. Having had a spiritual awakening as the result of these steps, we tried to carry this message to alcoholics and to practice these principles in all our affairs.